How to block a recent call in Call Control Home for Android
Contact Us
If you still have questions or prefer to get help directly from an agent, please submit a request.
We'll get back to you as soon as possible.
You can block a recent call to your landline phone from within the Call Control Home iOS app.
1. Tap Recents icon in the bottom menu and then tap the number you'd like to block.  In this case we'll block 206-232-4890.
2.  A menu will appear with several options, tap Block to add that caller to your Block List.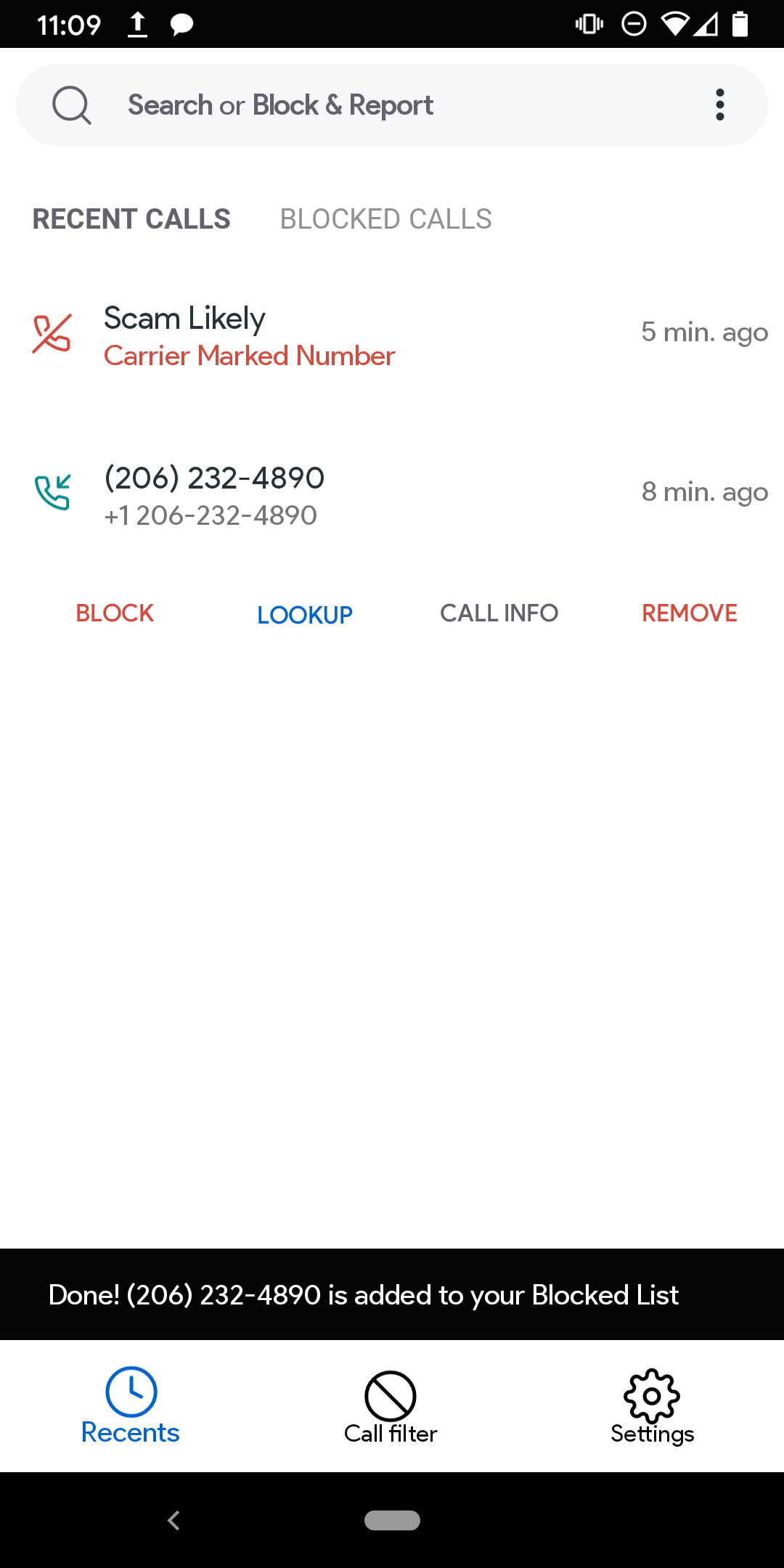 You will get a confirmation (pictured above) that the number has been successfully added to the Blocked List for Call Control Home.  You can tap on the Call filter menu icon to see this number appear in your Blocked List, where you can edit or remove it.